How to Lift Your Jeep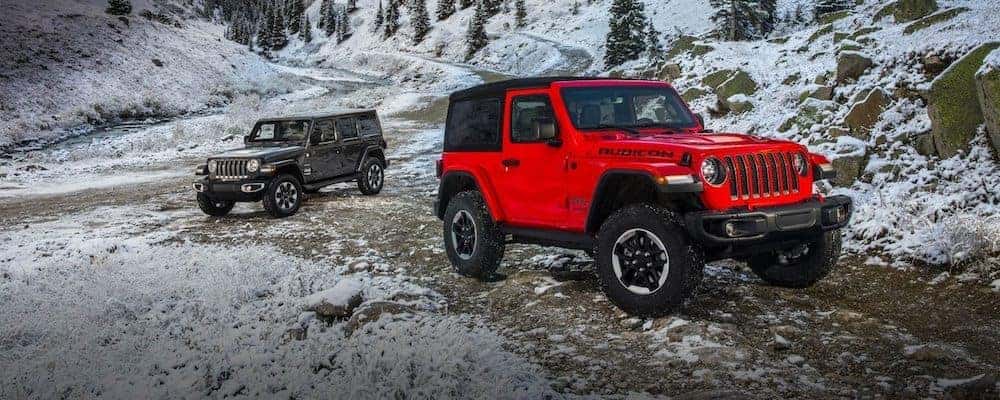 There isn't anything quite as iconic to the off-roading scene as a lifted Jeep Wrangler. Lift kits not only emphasize the design of your Jeep, but they enhance their off-road capabilities as well. So whether you are looking to upgrade for style or enhanced crawling capabilities, browse our lift kit guide for more information.
Lift Considerations
When getting ready to lift any Jeep there are several points Jeep lovers in Belleville should consider:
Purpose: Different lifts offer different benefits, so know if you are just looking to add larger tires or if you want maximum ground clearance.
Budget: Costs can vary, especially if the kit you choose requires professional installation.
Expertise: Some lift kits are feasible to DIY, while others will need the time of a professional.
Jeep Lift Kit Types
When shopping for a Jeep Wrangler lift kit, there are several options to consider:
Body Lift: This style of lift involves using spacers to add somewhere between 1 to 3 inches of lift. While one of the most affordable lifts, this lift is mainly cosmetic and won't do much in way of performance.
Economy/Budget Boost: Increase your height from 0.75 inches to 2.5 inches through the use of coil spacers in this kit. This is another option for a cosmetic lift that will allow larger tires.
Coil Spring Lift Kit: The first performance lift on our list, this can provide a Wrangler lift of 1.5 to 3.5 inches. These kits may also introduce more components like longer shocks.
Short Arm Lift Kit: Achieved a lifted Jeep of 2 to 5 inches with this kit which includes longer, adjustable control arms in addition to what is found in a Coil Spring Lift Kit.
Long Arm Lift Kit: These kits are the most expensive and require more effort to install with possible welding needed. Though they do deliver the biggest lift payoff with heights ranging from 3 to 6 inches.
Lifting Equipment
Starting out with the right tools and space are crucial to any good DIY project. If you are going to attempt a basic spring lift at home you will need to make sure you have plenty of space as well as the proper tools:
Lift and pole jack, or jack and jack stands, or vehicle lift
Metric socket set with 3/8-inch and 1/2-inch sockets
Socket extension
Trim panel removal tools
Breaker bar
Penetrating oil
Gloves
Lift kit
Lifting instructions for specific kits can vary, so always make sure you are referencing materials designed for your specific kit during installation.
Learn More in Shiloh
At Auffenberg CDJR we have experts on-site who can answer your Jeep lift kit questions. Whether you want to order parts from us or you're looking for something more involved, we'll be able to get you started. Contact us with all your Jeep questions at our Shiloh dealership, and even check out our guide on how to take the doors off of a Jeep!
More From Auffenberg CDJR
RAM trucks are legendary for their toughness at work or play. The new 2023 RAM 1500 interior gives you comfort, luxurious amenities, and high-tech features you want on modern vehicles to make your commute or long trip easier from Belleville to Smithton. Discover more information on 2023 RAM 1500 interior dimensions and features thanks to…

Want to grow your Belleville area business? When you need a powerhouse pickup truck you can rely on, consider a heavy-duty RAM pickup truck like the new RAM 3500 for sale at Auffenberg CDJR. Learn about the 2023 RAM towing capacity and payload with our guide below, and don't hesitate to reach out to our team…

Many Belleville shoppers want a reliable vehicle that safely gets them around town without breaking the bank at the gas pump. With the new Jeep Grand Cherokee fuel economy ratings out, you'll be happy to know that you'll now spend less time and money at the gas station. Learn more about the 2023 Jeep Grand…